We do this because we love it.  But your support is also welcome and very appreciated.

Our favorite way to be supported, Patreon!  Every level gives you auto entry into all of our contests with bonus entries.  At higher levels you'll receive other benefits ranging from our eternal gratitude (at the top of the show) to early access to interviews and shows when possible.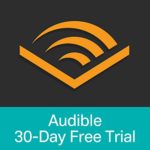 We love Audible and this link will help us and you at the same time.  You get a 30-day free trial and we get a referral bonus.  I'm currently listening to everything by Brandon Sanderson – so good!  Start with the Mistborn Series.
For no money…
You can leave us a review on  iTunes review! After clicking on the link, click open in iTunes, click on search, search for "Tabletop Game Talk", click on the reviews tab, click on write a review.  See, easy!
You can also subscribe to us on YouTube.
You can fan us on BoardGameGeek.com.
Or you can fan Chris on BoardGameGeek.com.
You can follow us on Facebook.
You can follow us on Twitter, and you can follow Chris, Josh, and Kitty as well.