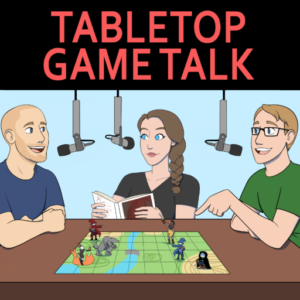 This week we take a look at managing your collection from all sides. What games should you add? What games should you get rid of? How and where should you store them? When you only have a few games, these can be easy questions to answer. But…we all…end up with…too many games…!!! (Ok, maybe not everyone, but still.)
You can follow and/or support us with these links:
Email us at
feedback@TabletopGameTalk.com – for questions and feedback.
Follow us on twitter
http://twitter.com/TabletopGameTLK
http://twitter.com/GameMasterChris
http://twitter.com/LawfulGoodMom
or Facebook
http://www.facebook.com/TabletopGameTalkPodcast
Chris's facebook (let him know you're a listener in the friend request): https://www.facebook.com/steele22374
Join the conversation on Board Game Geek
http://TabletopGameTalk.com/bgg
Support us via Patreon
http://TabletopGameTalk.com/Patreon
Podcast: Play in new window | Download | Embed
Subscribe: Apple Podcasts | Android | Google Podcasts | Stitcher | RSS